Saddleback College celebrates Earth Day 2013 with the community by hosting a FREE Electronics Recycling Event with Free Data Destruction too! Wednesday & Thursday, April 24th & 25th, 10am – 3pm in Lot 1
Come and  celebrate Earth Day 2013 with Saddleback College with the GREENEST group around, the Environmental Awareness Club at Saddleback College.  What better way to be super-green and support a great cause, than to participate in the Saddleback College e-recycling event by bringing your unwanted electronics and peripherals to their FREE Electronics Recycling Event, on Wednesday & Thursday, April 24 & 25th, 10am-3pm both days,  at Saddleback College – Lot 1, in Mission Viej0
This

Earth

Day FREE community green e-recycling event benefits the 'Environmental Awareness Club at Saddleback College'.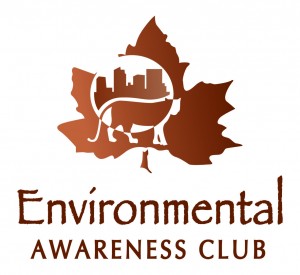 and…for your added benefit another free service for ALL participants… we know you are concerned about your sensitive data in computers, laptops, servers, tablets and phones and  so are we.  For your peace of mind, secure Data Destruction will be provided for ALL devices containing storage devices that hold sensitive personal data, at no charge!
Living Green Recycling specializes in Data Destruction!

The following items will be accepted:
•Televisions of all types
•Laptops & Computers
•Computer hard drives & parts
•Monitors of all types
•Cell phones and cell phone batteries
•Rechargeable batteries
•Network equipment
•Power supplies and power adapters
•Disk and tape drives
•Power supplies & power adapters
•Laptop & UPS batteries
•Printers
•Cables & wires
•Ink cartridges
•Business phones
•Stereos, VCRs, DVD players
•Small kitchen appliances
We do not accept the following: large appliances, fluorescent light bulbs, pharmaceuticals, toxic waste of any kind.
So live green and celebrate Earth Day by coming to participate in the Saddleback College, FREE electronics recycling event on Wednesday & Thursday, April 24th & 25th, 10am-3pm both days, with all your unwanted electronics and live secure knowing your sensitive data is being securely destroyed on ALL participating hard drives, computers, laptops, servers, phones and tablets you bring in!
Questions?  email us at:   LivingGreenRecycling@gmail.com
Living Green Recycling

Categories